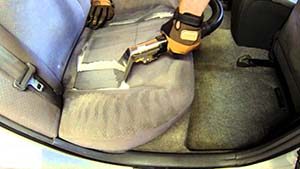 If you use your car often and you notice stains, spillages and darkening on the seats, carpets or other upholstered surfaces, you can use our services to clean them. Our company specializes in professional car upholstery cleaning in Holloway which brings excellent results. Our employees test the detergents, sprays and solution they apply before using them.
They carry out efficient stain and spillage removal, eliminating of odours, darkening and grit. The cleaning starts with inspection, continues with pre-spraying, brushing, hoovering, steam cleaning and finishes with deodorising the fabric.
Unsurpassed Car Upholstery Cleaning Holloway
If you use our services you will benefit from:
Our competitive prices
Professional work and excellent results of it
The use of modern cleaning equipment
The use of top-quality detergent, sprays and deodorisers
Flexible working times
You can freshen up and sanitise your car interior by using our cleaning services. The technicians in our company check the condition of the upholstery and test the products they decide to use.
The cleaning starts with hoovering to gather the visible grime particles and using of sprays. Our cleaning technicians scrub the fabric to spread the cleaning solution with soft brushes. The spay is left for 5-15 minutes to work and then hot water extraction is implemented.
"My husband and I let our kids drink and eat in the car; it's our way of dealing with them when they get too naughty – a bad habit, I know. So, it goes without saying that the car gets dirty in no time. We like to call in your experts because they do the job on site so I don't have to worry about leaving the kids alone when my hubby is at work in order to take the vehicle to your office. You are doing a great job. I will stick with you." – Elise
Car Interior Cleaning Holloway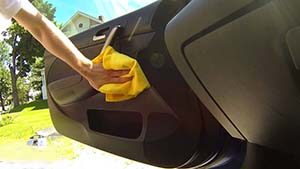 The machines remove all allergens, stains, hairs and dirt. In the end, the cleaned upholstery is deodorised and ready to be used. If you need professional car upholstery cleaning in Holloway use our effective services.
Car seats, mats and headrests get easily stains, darker and dirty. To keep them clean it is necessary to provide regular sanitising of the upholstered areas in your vehicle. We can take the weight off your shoulders by implementing excellent car upholstery cleaning.
The detergents, sprays and machines we work with ensure restoring the real colours of the fabrics, complete vanishing of smears and seats which are in perfectly hygienic condition. To receive affordable and qualitative car upholstery cleaning get in touch with our company, based in Holloway and we won't disappoint you. You can use our services seven days in the week.