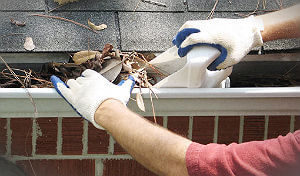 Gutter cleaning is a service that our company is offering to people from Holloway to help them keep their homes safe from rain. Because a clogged gutter can cause serious damage to your home.
Our company is a leader in providing professional local gutter cleaning services, and we invite you to book our service now and have your gutters professionally cleaned.
Reliable Gutter Cleaning Service Holloway
Our gutter cleaning service includes:
Equipment provided by us and included in the price
Budget friendly prices
Flexibility with the appointments
We are available for regular gutter cleaning and maintenance
Our service is available in the entire N7
We will make your home safe
"The team worked promptly, but to a very high standard. Not only did they clean and unblock my gutters but reported a few minor damages they had come across so that I can fix them. Pricing was very easy on my budget, so I definitely plan on using the service again, when needed. – Corey"
Clogged gutters and downpipes can cause problems to your home sometimes before even you have realised that it is happening. Our advice to you is to book our professional gutter cleaning service now and have our professional cleaners come and clean it and them come on a regular basis for maintenance.
Professional Gutter Cleaning in N7
A regular maintenance will make sure that your gutter never get clogged, plus it will be helpful, if there is ever any problem with the gutter itself, you will be notified right away, before the problem has gotten bigger.
Our cleaners will come equipped with ladders and professional tools to be able to efficiently get rid of all kinds of debris and other things that do not belong in your gutters. Our gutter cleaning service is designed to be able to help anyone, regardless of the size of your home, or the type of your roof, or where in Holloway, N7 you live.
What is more, we have an economical pricing system that allows everyone to take advantage of our service, and that is because we know how important it is for every household to have clean gutters, and we also know that it is not a job that just anyone can do.
Our company has been operating in town for many years and we have the experience to adequately and efficiently clean all kinds of gutters and downpipes. Our cleaners will remove all debris, grime and fallen leaves, and also any mould. They will leave your gutters looking brand new. With a regular maintenance from our cleaners you can rest assured that you will never have any problems with clogged gutters, and if there is any emergency with them, you can call us any time to come and take care of it.